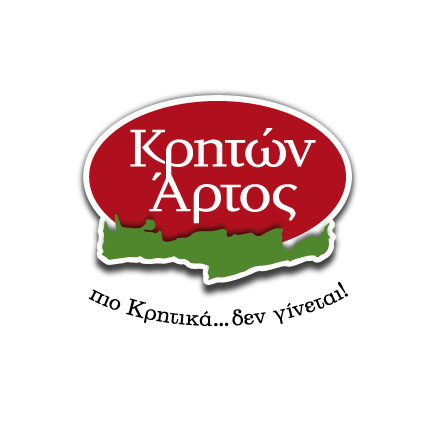 Η ΕΤΑΙΡΕΙΑ
Η Κρητών Άρτος δραστηριοποιείτε πάνω από 20 χρόνια στα παραδοσιακά κρητικά αρτοσκευάσματα με μονάδα παραγωγής στο Ηράκλειο Κρήτης και με παραγωγική δυναμικότητα που ξεπερνάει τους 25 τόνους ημερησίως .
Από το 2019 ανήκει στο όμιλο Switz Group μαζί με εταιρίες όπως η Olympic Foods , Artisan, Κουλουράδες και Σαμούρη.
Έχει μεγάλη ποικιλία προϊόντων που βασίζονται στην Κρητική μεσογειακή διατροφή , χρησιμοποιώντας μόνο αγνές α ύλες όπως ελαιόλαδο , ελιές , τομάτα, γραβιέρα, φέτα, θυμαρίσιο μέλι και αρωματικά βότανα.
Με πολύ έμπειρους τεχνολόγους τροφίμων εξειδικευμένους στην αρτοποιία συνεχώς να ερευνά την παραγωγή νέων, διαφοροποιημένων καινοτόμων προϊόντων προσφέροντας νέες γεύσεις στον καταναλωτή, ανοίγοντας την αγορά των Κρητικών παραδοσιακών αρτοσκευασμάτων.
Η εταιρεία μας εκτός των κρητικών παξιμαδιών έχει αρχίσει να αναπτύσσεται και στην κατηγορία των κριτσινιων και των snack γενικότερα πάντα στην φιλοσοφία της κρητικής μεσογειακής διατροφής.
Λόγω των σύγχρονων εγκαταστάσεων, της υψηλής ποιότητας, της μεγάλης παραγωγικής δυναμικότητας και των ανταγωνιστικών τιμών, την εμπιστεύονται οι περισσότερες αλυσίδες super market για την παραγωγή Κρητικών παραδοσιακών αρτοσκευασμάτων με την επωνυμία τους. Επίσης ένα σημαντικό ποσοστό προϊόντων εξάγεται σε αλυσίδες Super Market στο εξωτερικό.
THE COMPANY
Kriton Artos has been active for over 20 years in traditional Cretan bakery products with a production facility in Heraklion, Crete, with a production capacity exceeding 25 tons per day.
Since 2019 belongs to Switz Group together with companies such as Olympic Foods, Artisan, Koulourades and Samouri.
It has a wide variety of products based on the Cretan Mediterranean diet, using only pure ingredients such as olive oil, olives, tomato, graviera, feta cheese, thyme honey and aromatic herbs.
With very experienced food technologists specialized in bakery, constantly researching the production of new, differentiated innovative products offering new tastes to the consumer, opening the market of Cretan traditional bakery products.
In addition to Cretan rusks our company has also started to develop in the category of breadsticks and snacks in general, always in the philosophy of the Cretan Mediterranean diet.
Due to its modern facilities, high quality, large production capacity and competitive prices, it is trusted by most super market chains to produce Cretan traditional bakery products under their brand name. Also, a significant number of products are exported to Super Market chains abroad.