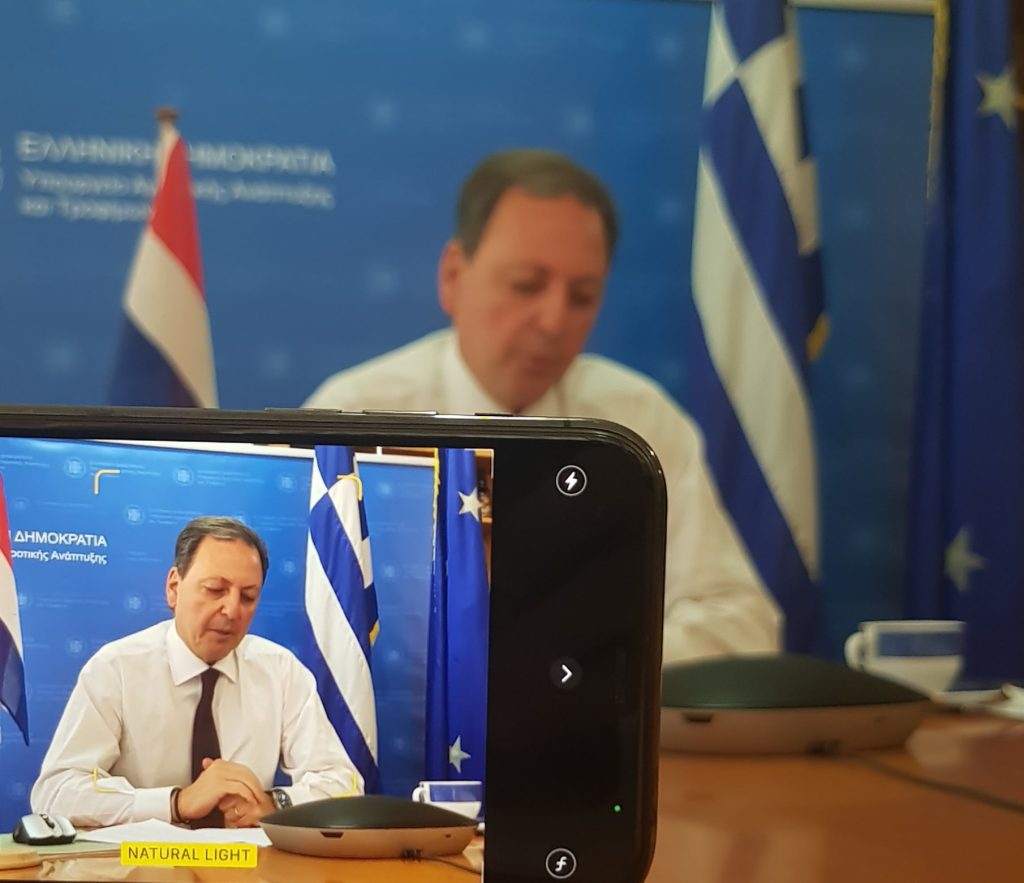 To establish cooperation between the Ministry of Rural Development & Foods and HeDA, Minister Spilios Livanos had a virtual discussion with HeDA BoD members, which the Dutch Ambassador in Greece, Ms. Stella Ronner, participated in.
During that meeting a wide range of important issues was discussed, incl. strengthening the identity of the "Greek Diet", protecting Greek produce, improving quality and safety as well as the digital transformation of the agricultural sector.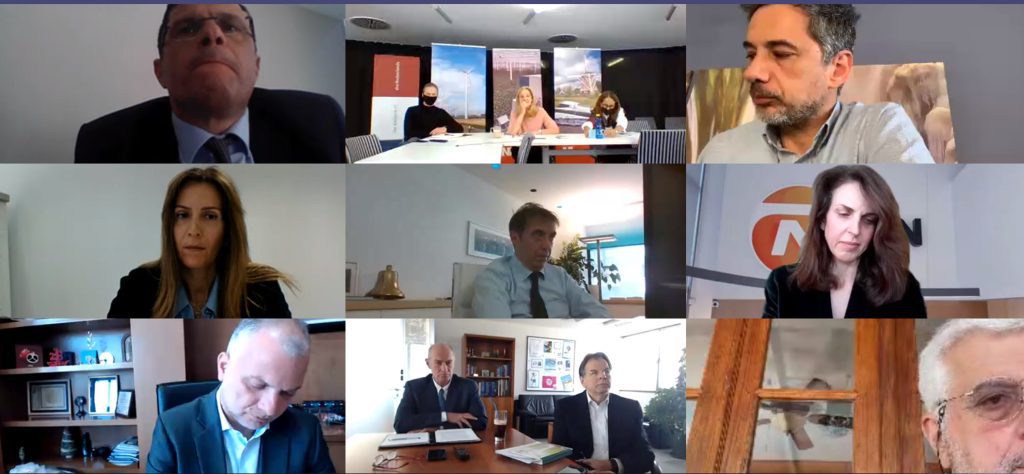 The Minister stressed the fact that emphasis is being given to initiatives having a strong innovative and sustainable footprint, involving young farmers, while fostering cooperation and PPPs in the primary sector.
For their part, the 11 BoD members presented their respective companies and committed themselves to working together with the Minister and to contributing to his work by means of their own experience.